Get truck dispatch services at just $49
---
Now, dispatch services for owner-operators and new authority truckers are made extremely affordable.
Meaning, you save more on each load you haul.
Let's see how…
MaxTruckers Truck Dispatch Services is the nation's top ranked trucking dispatch service.
With a team of highly trained dispatchers for truckers, owner-operators, new authorities, and freight companies, you get the high-paying loads with zero effort.
You focus on your hauls, we get you continuous top paying loads.
Hence, we work together to "Grow Your Trucking Business".
If you are looking for a dispatch service for new authority, or you are an existing owner-operator looking to grow your freight dispatch service, you are at the right place.
---
---
How Can You Grow Your Trucking Business With MaxTruckers Dispatch?
1. Stop Spending Huge Money on Dispatch
MaxTruckers Provides the Lowest Rate of Just $49 Per Week
MaxTruckers provides one of the good competitive rates for dispatch services for trucking businesses. Our truck dispatch services rate is just $49 per week per truck.
This helps truckers to save more money along with our high-paying loads.
Now, for a limited period, we are giving at just $49 our dispatch services. Experience our 5-star rated dispatch service now.
Just $49 Dispatch Service – Limited Period Offer!
2. High Savings on Each Truck Load
Just $49 Per Week Dispatch Services
We wanted our trucking community to save and grow fast with high-paying loads, without spending too much to get loads.
Unlike other dispatching services, who charge you a percentage on the load value, say 5%, 7% or 10% that is eating up your profits, our rate is only $49/week.
This saves you thousands of dollars every month.
3. Super High Paying Truck Loads
Rate Per Mile of $2.5 to $5.5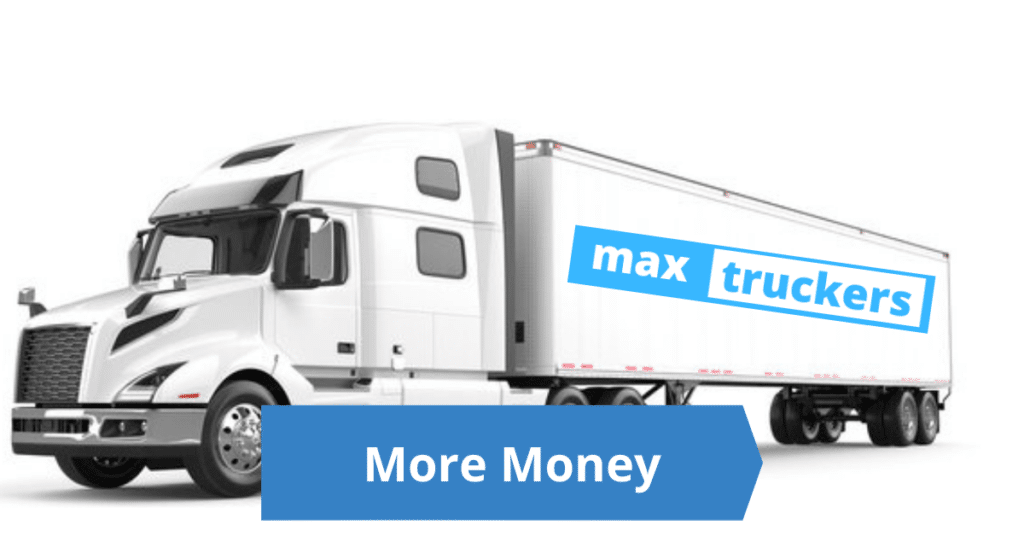 We are a technology-driven business and by deploying advanced technology tools, we are able to get super high-paying loads and routes for our clients.
This along with our highly trained dispatchers, we GUARANTEE zero-hassle top high-paying loads. We are consistently generating truckloads at a minimum average of $2.5 per mile with our dispatch services.
Most of our trucking partners are earning $4 per mile with the help of our dispatchers.
4. Multiple Truck Load Options
Choose the Load You Love
Based on your preference, we try our maximum to give you multiple load options with our dispatch services, with the entire load information.
The average final dispatch load option that will be provided to you based on your hauling requirements will be THREE.
So you have a choice of loads.
5. Dedicated Dispatcher Services
Your Dispatch Buddy
We understand that the success behind every successful load is the strong understanding between the dispatcher and owner-operator. 
We have trained our dispatchers thoroughly on this part.
And we provide a dedicated dispatcher who will be your MaxTruckers buddy.
6. Highest Rated Truck Dispatch Services in the USA
5 Star Rated Dispatch Services Ratings and Reviews
MaxTruckers is committed to 100% customer service satisfaction.
Our team does lots of hard work to maintain the high standards and work culture with our trucking partners.
This has resulted in EXCELLENT reviews with 4.9-star ratings on Trustpilot from owner-operators like you making us the top best dispatch company in the USA.
7. Get a Virtual Office Assistant
End-to-End Paper Works & Driver Assistance
We manage all the necessary paperwork involved from booking to post-delivery of the load for you.
This includes broker setup, W9, Insurance certificate generation, sending you a copy of all rate confirmation, consolidating rate confirmation/BOL/POD's/Lumper receipts/scale tickets post-delivery, creating all your invoices, factoring submission, and many more.
Our dispatcher – MaxTruckers buddy will guide you or your driver with all the information that you need to pick up and drop off your freight. Along with this we also collect on detention time and lumper's focus to keep your truck moving.
You just have to drive, we take care of the rest.
What you get with our dispatch service is a committed virtual office assistant.
8. Broker Credit Check & Broker Negotiation
Getting You the Good and Safe Load
We run credit on all brokers and shippers against the load that we provide.
Our criteria is a minimum broker credit score of 85 plus. By this, we make sure that you will never fall into any kind of trap with a broker or shipper.
We know that making multiple calls, negotiating rates, lack of clarities and uncertainty is what you hate.
Our dispatchers are there for this. They negotiate very hard for each load, for you, so that you get the highest rate per mile.
9. You Get MaxTruckers Buddy
No Forced Dispatch, You Get a Buddy
We don't make you commit to loads with us with harsh contracts. Also, if you don't like a load, just reject it.
In case you need a broker credit check, in this case, we will provide it for FREE. Our aim is to provide you high paying good loads.
When you get a good-paying load from a broker of your direct contact we, in fact, encourage you to go with him.
10. FREE Business Reports
Know Your Business Growth
Business is all about data, data interpretation, analysis, and working on improving on the revenue and profits month on month based on the data.
We give you weekly and monthly detailed reports of your hauls and performance.
11. Same-Day Payment Assistance
Factoring Assistance
The biggest challenge with an owner operator is cash flow management as you get paid from a broker between 30 to 45 days.
But, you have expenses like fuel, maintenance, etc. The way to solve this issue is Factoring.
We provide FREE factoring consultation and connect with you to our VERIFIED, trusted Factoring partners.
To encourage you to go with factoring and avoid cash flow issues (which may lead to bigger business disasters) we have special offers when you choose the "factoring and dispatch service plan".
12. Trucking Business Growth Assistance
Free Start-Up Bonus for New Authority
The majority of our clients are new owner-operators with less than 2 years of experience in the trucking business.
This makes them vulnerable to ruthlessness in business, leading to bankruptcy.
We provide lots of free trucking start-up bonuses to our clients.
This is just to ensure that you succeed in your trucking business, without burning holes in your pocket.
---
What makes us the top truck dispatcher for owner operators?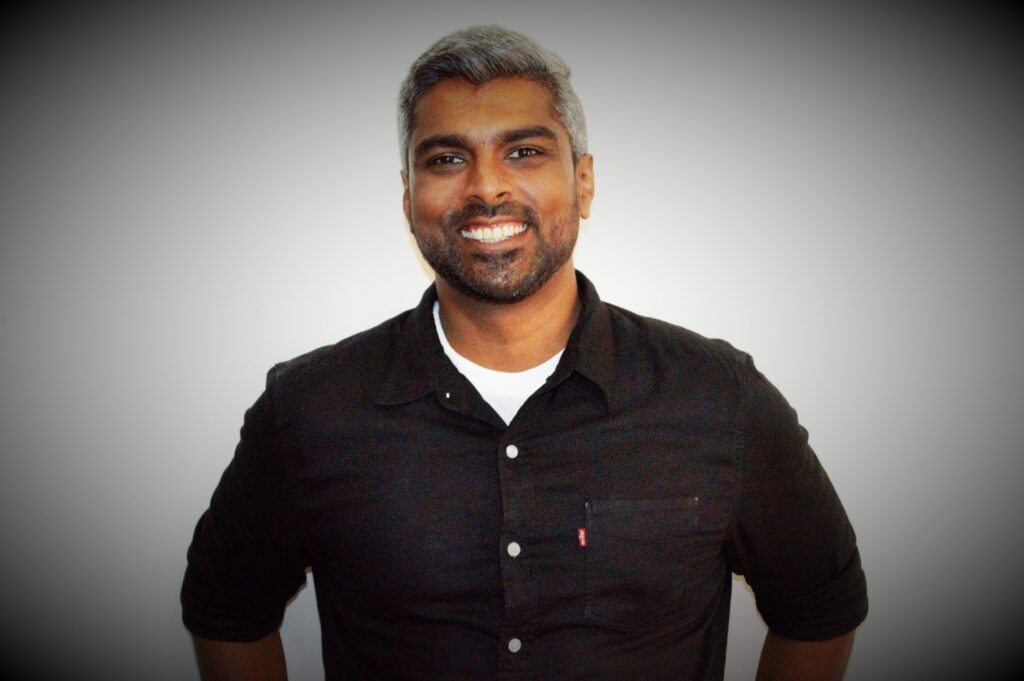 Founder's Vision
MaxTruckers is the outcome of our founder and logistics expert, Jerry Jose's vision to give the high-performing tools and products that could make an owner-operator succeed in the trucking business.
Customer Service
We follow strong work ethics and are committed to 100% customer satisfaction.
Our Value
Owner-operators like you are our STRENGTH, and we try to do our maximum to GROW your trucking business and MAXIMIZE profits.
Technology
To revive the conventional trucking industry we integrate Artificial Intelligence to serve you better and are continuously doing Research and Development to improve it Get Dispatch at just $49 

---
What is the Right Method to Get Truck Loads to Grow Your Trucking Business?
1. Truck Dispatch Service or Self Dispatch
We always recommend trucking businesses to get quality dispatch service at least for the initial 2 years, which is the most crucial period of your trucking business growth.
Once your business operations, systems, and processes are in place, then is time to do self-dispatching. Till then you need high-paying truck loads continuously and the wheels should always be rolling.
Watch the video below, wherein MaxTruckers CEO, Jerry Jose in an interview with the founder of Cornell Logistics, Mr. Cornel Murgu discusses these aspects.
Other Trucking Business Needs of an Owner Operator (Other than a Dispatch Service)
Firstly you need a good insurance agency/provider covering you for various circumstances/policy types.
You need to take 3rd party liability, cargo, uninsured motorist, and trailer/equipment insurance.
You need to enlist a factoring company for trucking that has competitive rates and above-par service quality to make your business free of financial bottlenecks.
This will help you to have good cash flow and working capital.
Plus you need to have the best fuel card for trucking that gives you access to industry-leading discounts at diesel pumps.
Also, you need to get discounts on tire changes, maintenance, upkeeping general supplies shopping, accommodation, etc.
Do you Need a Truck Dispatcher for your Trucking Business?
Hiring a truck dispatcher is one of the tasks that you have to undertake to expand your business.
Are you in doubt whether to hire a dispatch service provider to help with booking loads?
The biggest reason why owner-operators fail to run a trucking business is that they can't get good loads and backhaul to run profitably. In this case, a good dispatcher can be a strategic partner in running a very tedious and stressful trucking business in its nascent years. It is useful to drivers transitioning from the role of a truck driver to an owner-operator.
Finding good loads and doing trucking back-office operations take a lot of hard work and time, a new owner-operator won't have that much time to spare and that much effort to spend.
A good-fit dispatch partner helps your trucking business and a bad dispatcher puts your business on the back foot.
There are many things  that you need to consider while thinking
Below are the ways you can know whether you need a dispatcher for your trucking business.
1. Ask for recommendations and suggestion from your trucker friends: 
Tell your owner operator friends about your business and ask them if they can help you assess your situation and tell you if you need a service of truckload dispatcher.
Ask for reviews and recommendations of good dispatchers from your circle of owner operators. This is one way to find the quality dispatch service in the market.
2. Determine what to expect from a truck dispatch service provider: 
You need to make a broad list of expected services from your dispatching service provider. You need to know what you are willing to do and what you wouldn't be able to do because of a lack of skills or lack of time. Compare and contrast all the offerings of the dispatch service to ensure that the dispatcher meets all your requirements. Understand that anything that your dispatcher can't do should be done by someone else- in this case, it's you.
3. Account for your costs: 
If you need to charge your customer we must know what you want to make? how much cost can you pay which includes the payment to the dispatcher and the lowest you can charge to make a profit from your load.
Understand your costs operational:- fixed and variable costs. 
These calculations make you understand whether the load is profitable enough to pull. Some dispatchers may ask for quick pay which might dent your liquidity if you are not prepared.
MaxTruckers Dispatch Services is one of the nation's top professional dispatch companies. With a team of highly trained dispatchers, you get quality high-paying loads with zero effort.
You focus on your hauls, we get you continuous top-paying loads. Hence, we work together to "GROW Your Trucking Business and Maximize Profits", to which MaxTruckers is highly committed.
How to Choose a Dispatch Service for Trucking?
You need to be really careful while you choose a dispatch service.
Dispatch service is the extended logistics arm of your trucking business, so decide wisely while selecting a dispatching partner.
Tasks executed by dispatchers
As an owner operator you expect your dispatcher performs a few key tasks, Booking the high paying and ideal load is one task and doing your load paperwork and operations is another task you expect them to do.
Service quality of dispatchers
The service delivery quality of your dispatcher is a really important factor that decides if you thrive or slump in the competitive market.
The service quality and price they charge are also important. If they quote an unbelievably low price, it means there is something wrong.
Service Charge of Dispatchers
A good dispatcher will charge a (percentage / flat-rate) on the loads you haul. There is a flat per week fee of about $350 to $500 dollars or a 5 to 10% cut from the load charge. Percentage rates are better because you pay for the loads you book.
You need a good dispatch service providing service
Individual dispatchers have one point of failure, but a team of dispatchers that is more professional, specific, or dedicated dispatchers or a multiple person/structured business is a better option. We need to know that a dispatch team is better than an individual.
We need to select a dispatcher based on their subject knowledge, negotiation skills, troubleshooting, and fire fighting skills.
You make more dollars with good dispatch partnerships
Good dispatchers negotiate healthy rates ($ per mile) for your loads.
An experience in dispatches knows good routes where you get the high dollar per mile.
Also, a good dispatcher can give you well-paid dedicated lanes and tri-haul loads.
Other very important services a dispatch service partner provides
You should also know that a good dispatcher can give you roadside assistance, one on one assistance when there is breakdown or weather trouble, road accidents, etc.
Good paying loads from load boards broke/shipper partners
Some dispatchers have a direct connection with shippers. Experienced dispatchers will have other sources of loads like- shipper contact, broker agreements, etc-.
A trap of forced dispatching:
Don't fall into the trap of forced dispatching, it's a big no and a red flag for truckers working with dispatch companies. You should always have an option to select the loads you like. To have a choice, forced dispatching shouldn't be encouraged.
You should have the option of working with multiple dispatchers which means you don't know which load is good for you.
Get to know MaxTruckers dispatching service in the USA
MaxTruckers Dispatch Services is one of the nation's top professional dispatch companies. With a team of highly trained dispatchers, you get the best high-paying loads with zero effort.
You focus on your hauls, we get you continuous top paying loads.
Hence, we work together to "GROW Your Trucking Business and Maximize Profits", to which MaxTruckers is highly committed.
Get in touch with our Truck Dispatch Service team Now!