Bookkeeping software for truckers are really important for an owner operator/trucker or a fleet owner. These packages help you process bookkeeping data in statements, ratios, projections, etc.
You can automatically get double-entry bookkeeping information by entering information about your bills/ vouchers, transactions, service details, and fuel usage data, etc.
Every trucking company should have bookkeeping and accounting software, it helps them to make data entry, auto-create double-entry bookkeeping statements, it reduces your year-end bookkeeping and tax preparation fees. Because owner-operators/ truckers are processing daily expenses and incomes or transactions on a daily, weekly, or bi-weekly basics, the process becomes easier.
You also can prepare reports like:
Profit-Loss Statement, Operating Analysis, Bank Account Activity, Asset Management, Meals and Entertainment, Driver Trip Report, Home Office Expense, Business Support Auto Expense
Driver Service and/or Subcontractor, Cash Flow Statement, and Load Profit or Loss Analysis.
We are listing the best trucking bookkeeping and accounting software in no particular order.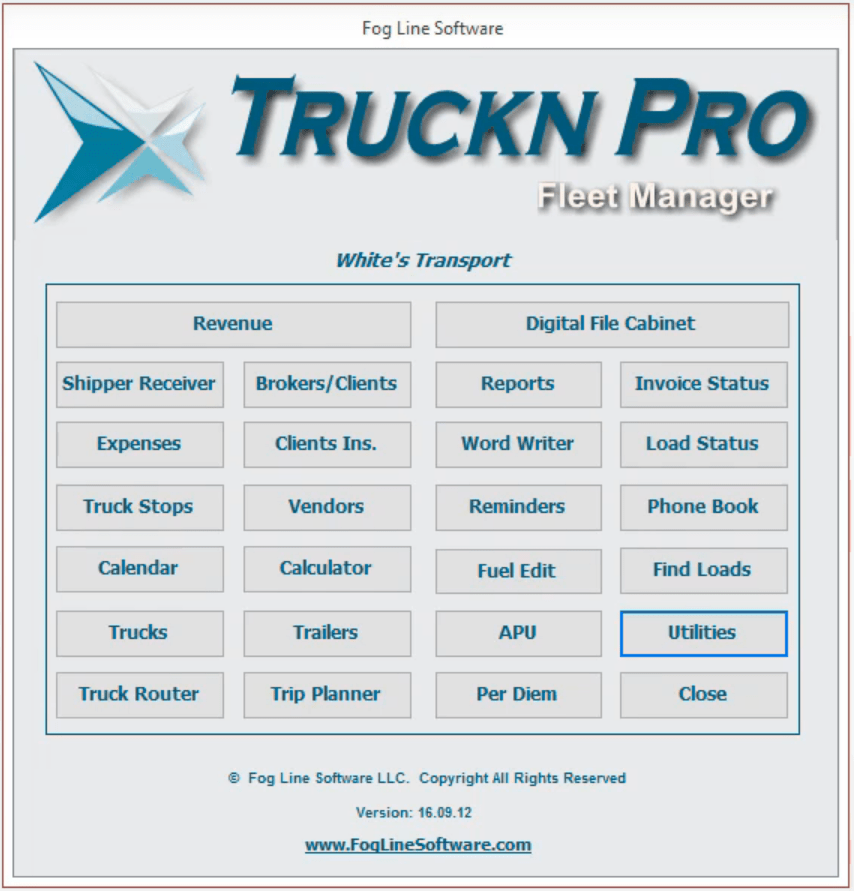 Truckn Pro Intro:
FogLine software's Truckn Pro is apt for owner operators or truckers operating small fleets
Our reviewers found that It allows 2 users to log in separately and also runs on Windows 10.
Truckn Pro Pricing and cost
During our review we found out that there are no monthly fees or other charges for buying Truckn Pro, it's available for an affordable one-time payment.
Our reviewers found out that there are 3 packages, out of which the $79 basic version is the most affordable. This package allows you to track incomes and expenses and it has other basic features also.
The next package our team found out was the owner operator package which is $49 which includes the ability to produce invoices and other advanced features.
Also, our reviewers found out about a Small Fleet edition, which is about $219, it has advanced features like payroll. Fog line software also provides free document management software.
Fog line software also offers a free starter edition of Truckn Pro. Free Truckn Pro edition has basic features that help you to track profit and loss and can function as a simple bookkeeping system.
Truckn Pro bookkeeping and accounting package for truckers brief summary:
Our reviewers found out that Truckn Pro offers basic TMS alongside handy bookkeeping software. Every feature according to packages is accessible after you pay an upfront fee and users have accessibility to ongoing support and upgrades to the platform.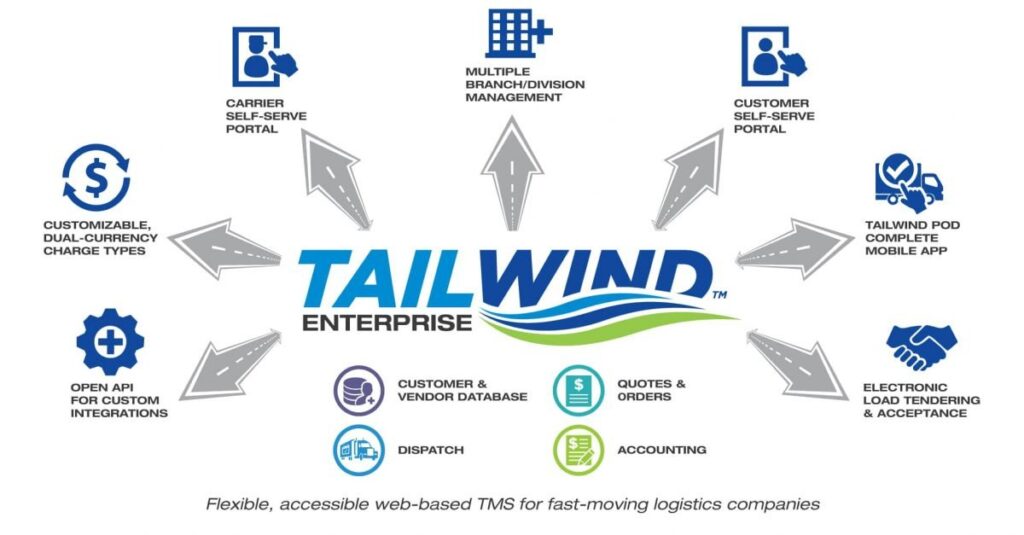 Tailwind Intro:

Tailwind wind is a web-based platform, which helps you with many aspects of your trucking business, it can be put to use by branches of your company. Bookkeeping and accounting packages are available and it is also integrated with QuickBooks.
Tailwind owner operatoe record keeping software cost:
Tailwind is available in 3 packages. The first is $99 per month which is apt for small and mid-sized trucking companies and fleets.
Tailwind also provides an enterprise version at $140 per month. A medium-sized trucking company can use Tailwind enterprise in its different branches. This version also provides other value-added features.
Tailwind Unlimited costs $199 per month, it is ideal for larger trucking companies. Tailwind unlimited provides unlimited access to bookkeeping, accounting, ratios, and business intelligence insights.
Tailwind bookkeeping and accounting package for truckers brief summary:
Tailwind is suitable software for different trucking operations and it is equally liked by larger and also smaller transportation/ trucking companies.
Our reviewers found out that Tailwind's unlimited plan is liked by larger companies, but its affordability makes it's software appealing to smaller organizations.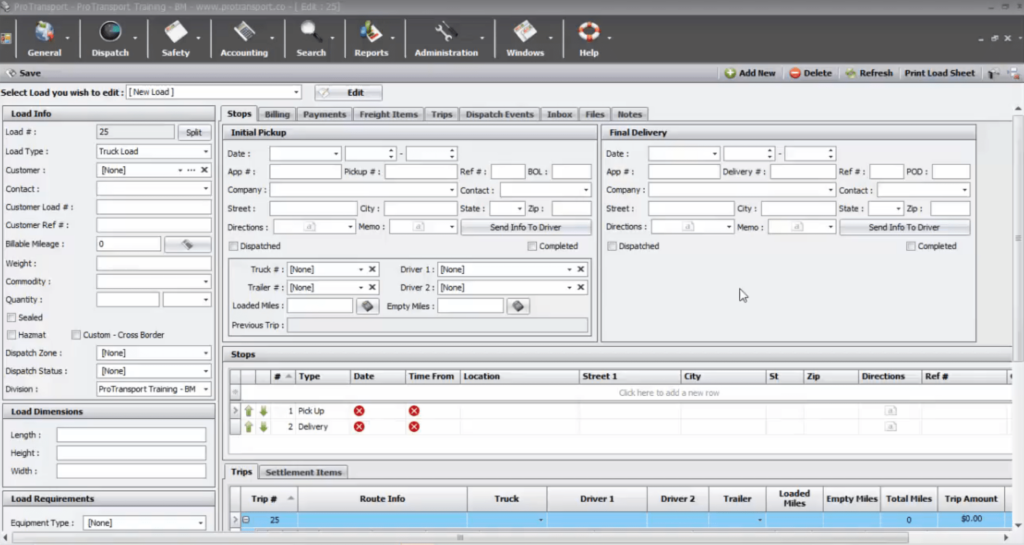 ProTransport Intro
Pro Transport (TMS Platform) provides a wide range of trucking management features like dispatch, safety and maintenance tools, and also bookkeeping tools.
ProTransport owner operatoe record keeping software cost:

Pro Transport costs $175 per month, whatever be your fleet size. The price includes access to dispatch, safety, maintenance tools, and unlimited document storage.
ProTransport bookkeeping and accounting package for truckers brief summary:
Our reviewers found out that ProTransport is compatible with trucking companies of all sizes. It offers bookkeeping services like invoice creation, accounts receivable, accounts payable, profit and loss, and unlimited document storage.
During our user testing, we found that Pro Transport is packed full of features specially designed for
truckers and trucking companies.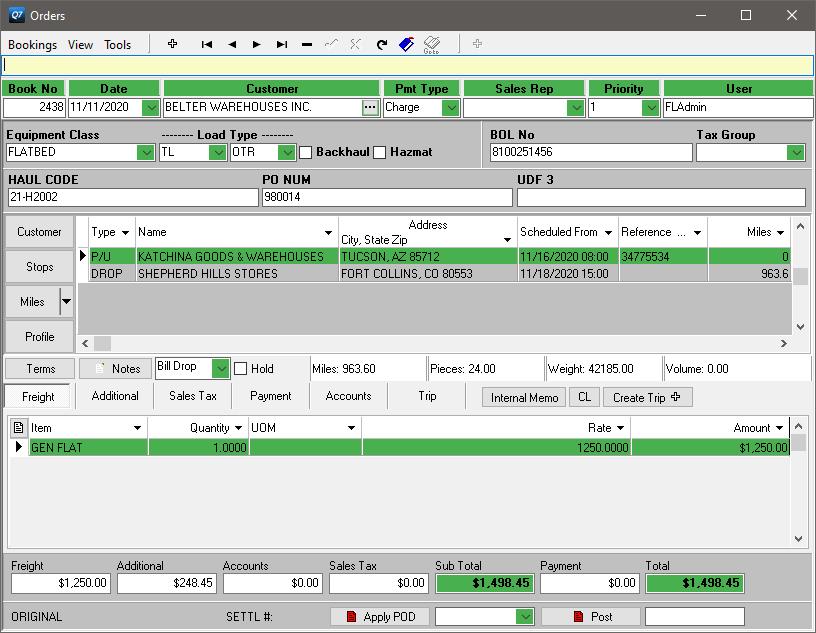 Q7 Trucking Software Intro:
Frontline Software Technologies provides Q7 with a fully integrated platform that has everything a trucking company needs.
Our reviewers found that from dispatch operations, fleet management tools Q7 makes day-to-day trucking operations a walk in the park. Q7 helps you to keep track of payments, accounting, and payroll.
Q7 has a fully integrated platform with plenty of features like order management,
fuel and mileage Tracking, Truckload, Brokerage, and LTL Dispatch, freight billing,
pay settlement; fleet maintenance, Safety, accounting, and payroll.
Q7 Cost and Pricing:

We found during the review that the cost of using the platform is not provided on the internet, you need to connect with their sales team to know further details. There is no free trial but you can ask for a free demo customized for your trucking operation.
Q7 trucking acconting software brief summary:
Frontline Software Technologies provides Q7 as a cloud-based and on-premises system. Q7 is an all-in-one software that offers all the things you need for running bookkeeping and accounting functions.
The Vastness of the features makes Q7 a hard software to learn. But our reviewers found out that there are customer support and product walkthroughs whenever you need them.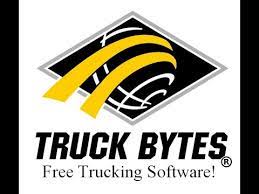 Truckers Bytes TMS intro:
TruckersBytes has a free package that will help you to take control of your trucking documentation, bookkeeping, and accounting. The free package is one of the most appealing for truckers and owner-operators.
We found out that, the free package will allow you to create invoices, enter expenses, verify payments, manage customers, track invoices, and produce helpful reports. The free package has enough trucking bookkeeping features to simplify your bookkeeping and accounting.
Truckers Bytes TMS Cost:

The free package is power-packed and fully free to use (without hidden charges). However, Trucking Bytes provides a $15 per month per truck standard package with many additional features.
Truckers Bytes TMS owner operatoe record keeping brief summary:
Truckers Bytes is an apt choice for independent owner operators and truckers looking for free bookkeeping and accounting software.
Free you to pay $15 per month, we found that owner operators can monitor trucks with features including, but not limited to, verifying load completion, analyzing truck performance, and basic payroll.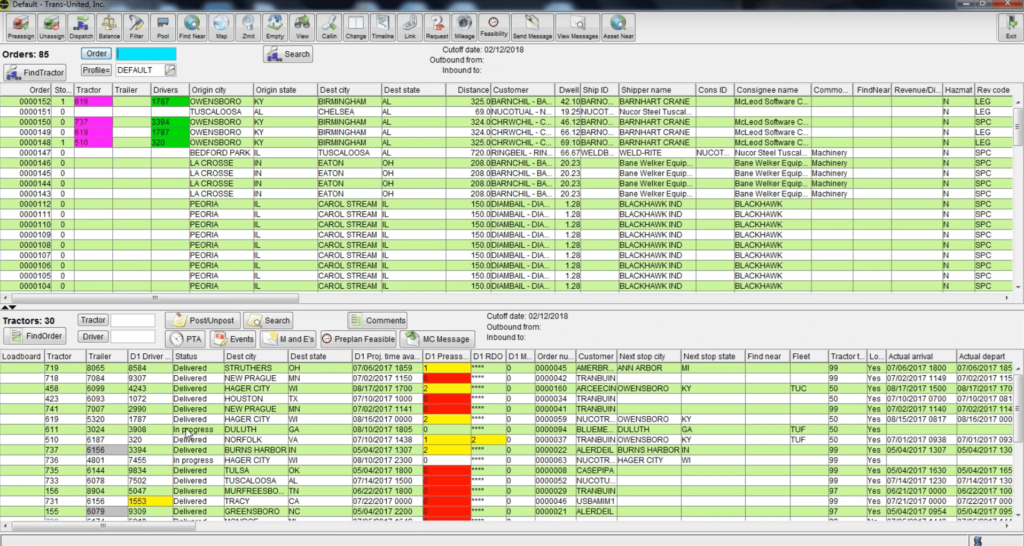 LoadMaster TMS Intro:
McLeod software's LoadMaster cloud-based TMS program has useful TMS features like dispatch management, fuel management, and GPS tracking. The platform is customized to meet the needs of truckers and the trucking industry.
LoadMaster offers high-quality and selected trucking bookkeeping tools/software. The tools include and are not limited to the fuel tax, reporting, freight billing, and payroll.
LoadMaster TMS cost:
LoadMaster TMS does not provide any pricing details on its website. Truckers/owner operators need to contact the sales team for pricing details.
LoadMaster TMS owner operator record keeping software brief summary:
LoadMaster is feature-packed this will help trucking companies to be more productive. Our team found out that customers are concerned with ease of use, the interface, and the overall performance of the software.
Many complaints have been reported about customer service and customers are in doubt of the value for money Loadmaster provides.
If you want a feature-rich TMS then you can go for Loadmasters.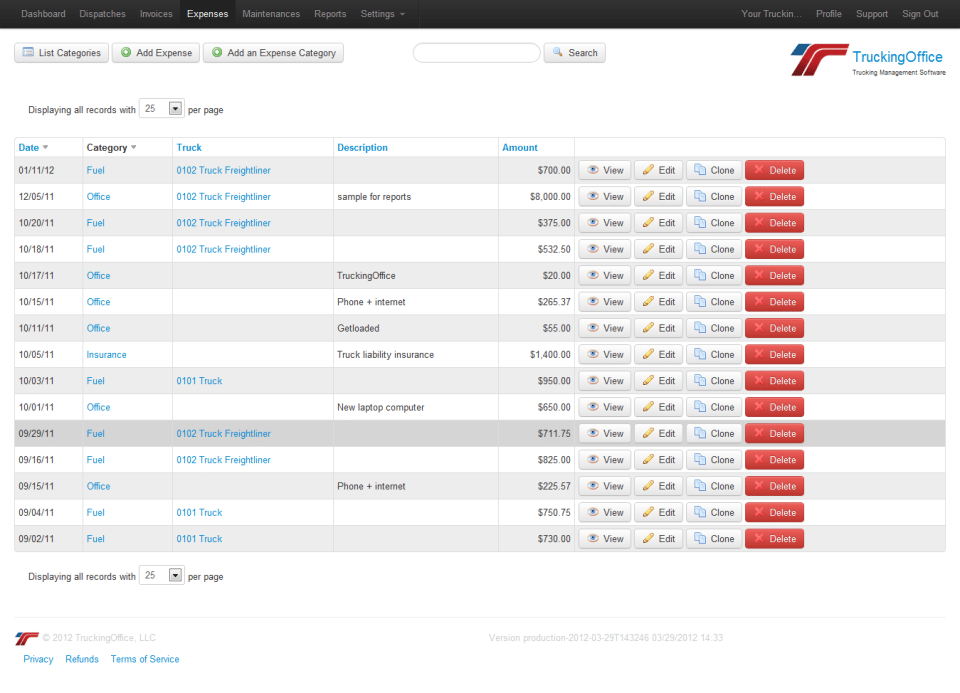 TruckingOffice TMS Intro:
TruckingOffice is a web-based platform that helps trucking companies to manage operations and the business side of their trucking company. The features provided by TruckingOffice include monitoring drivers, and trucks, maintenance, dispatch, and routing.
Bookkeeping features cash flow, payroll, accounting statements. The accounting features that help make trucking bookkeeping a lot easier for you.
TruckingOffice Cost:

The TruckingOffice is available in many packages:
The basic plan provides a selection of FTL features starting at $20/month for operators of 1-2 trucks.
Pro plan provides a selection of FTL and LTL features starting at $20/month for operators of 1-2 trucks.
A routing mileage add-on is provided if needed, and more trucks can be covered on each plan for a higher fee.
TruckingOffice bookkeeping software for trucking company brief summary:
TruckingOffice was found to be a very lean, useful, and productive platform for trucking businesses to do bookkeeping and accounting and run operations. If you are looking for bookkeeping software, TruckingOffice may not have all the accounting features that make you happy.\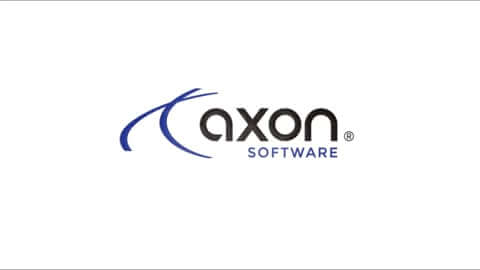 Axon Software Intro:
Axon's software is found to be very proactive, useful, and feature-rich. It helps owner operators or your team to do operations like transportation management, dispatch, and fleet management. You can have full control over your finances because Axon offers advanced trucking bookkeeping features
Axon Pricing and Cost:
Axon does not provide pricing details on the website, you need to connect with the sales team to know the pricing details. There is no free trial but you can ask for a demo tailored to your company.
Axon bookkeeping software for truckers brief summary:
Axon is a real killer deal when it comes to bookkeeping and accounting features, Axon does not offer TMS features. Data needs to be entered once since it auto-generates statements, reports, and metrics.
The Axon software modules work seamlessly with each other, making them very useful for trucking companies.
Other accounting features also help to make it one of the best TMS available when it comes to trucking bookkeeping.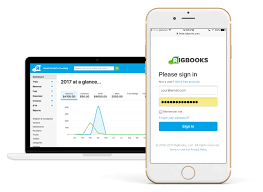 RigBooks intro:
Rigbooks' aim is to make trucking companies be as profitable as possible. The RigBooks accounting and finance software helps you to break down your finances. This siloed approach helps you see which part of your business is profitable and which is not.
RigBooks can help you see profitability or otherwise of specific trucking run/tasks/hauls. It can help you see the cost of a truck per mile. RigBooks are intuitive, practical, and less time-consuming. It is designed taking into consideration ease of use.
Rigbooks cost:

The cost of acquiring a single license is just $19. For information on other plans, you need to speak with their sales department. There is also a 30-day free trial.
RigBooks trucking accounting software summary:

Rigbooks has some business management or operations tools for truckers. However, the strength of the platform lies in bookkeeping and accounting features
Other urgent requirements for a owner operator:
Firstly, there are a few operational adjustments an owner operator should make while he/she is in the nascent stages of operation. Like enlisting a dispatcher to help you get good and well-paid loads.
Secondly, you need a good insurance agency/provider covering you for various circumstances/policy types. You need to take 3rd party liability, cargo, uninsured motorist, trailer/equipment insurance.
Thirdly, we need to enlist a factor who has competitive rates and above par service quality to make your business financial bottleneck free . This will help you to have a good cash flow and working capital.