Trucking companies are the backbone of the trucking industry. The trucking industry is one of the largest industries in the US.
The size of the industry, the revenue it generates and the overall employment it provides are immense.  This blog is all about trucking companies.
The companies listed here are some of the most well-known trucking companies in the country. 
They have a long history and are some of the oldest in the industry. This blog will list all the important details about these trucking companies with their revenue, size, and operational details.
TFI international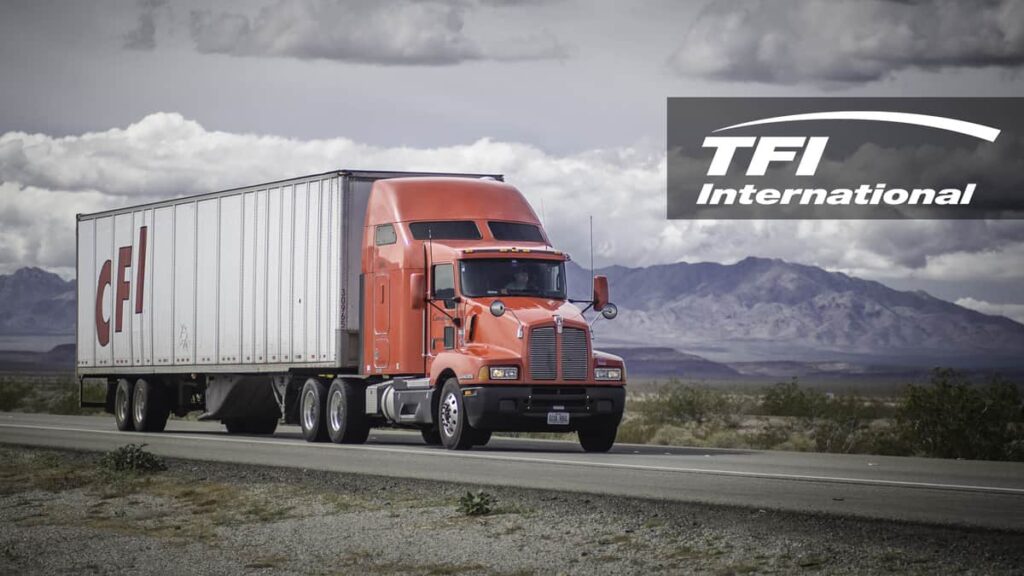 Revenue: $ 7.22 billion
TFI International Inc. (TFII) is a provider of freight transportation and logistics services based in Oakville, Ontario, Canada. The company was founded in 1957 and is based out of Oakville, Ontario.
TFI offers freight transportation, cross-border transportation, warehousing and distribution, contract logistics, and supply chain management services to various industries and sectors including automotive, food and beverage, chemical, industrial and retail.
It offers truckload, less-than-truckload, intermodal, dedicated contract carriage, logistics, and supply chain management services.
The company serves manufacturers, retailers, distributors, third-party logistics (3PL) providers, government entities, and other commercial customers in the United States, Canada, and Mexico.
TFI International is North America's largest refrigerated carrier, with more than 3,000 temperature-controlled trailers and a state-of-the-art computer-aided dispatch system.
TFI operates a network of more than 300 terminals and serves more than 500 cities and towns in North America.
Its customers include Fortune 500 companies, large and small businesses, and government agencies. TFI has operations in Canada, Mexico, and Australia.
Old Dominion Freight Line (OD)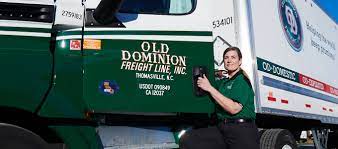 Revenue: $5.256 billion
Old Dominion Freight Line (OD) is a non-asset-based LTL (less-than-truckload) freight carrier that provides full truckload shipping services to its customers. OD is one of the best trucking companies in the USA.
The company was founded in 1933 by Ralph James and has its headquarters in Thomasville, North Carolina. It's an American freight transportation company that has a fleet of more than 5,000 tractors, and 16,000 trailers, and moves over 8 million pounds of freight each day.
It's also the third-largest LTL carrier in the United States, behind Knight Transportation and Werner Enterprises.
Old Dominion specializes in less-than-truckload (LTL) freight services. The company provides customized transportation solutions for customers. It also offers national LTL services as well as logistics services which include air transport service, truckload brokerage, and freight forwarding.
Old Dominion specializes in the transportation of refrigerated freight, large equipment, and other oversized bulk products.
The company is known for warehouse shipping, household moving, and tradeshow shipping. Old Dominion has 5,000 tractors, about 22,500 trailers, and 21,000 employees.
LandStar Systems: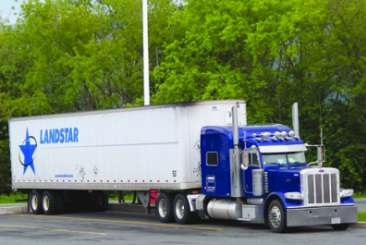 Revenue: $6.54 billion
LandStar Systems established in 1968, is an American transportation giant & top trucking company which operates in Mexico, the US, and Canada. Landstar now has over 10,000 independent drivers, 69,000 trucks, and 1,320 employees.
The services of the company are delivered via a network of independent commission sales agents and third party capacity providers. These parties are linked together by a series of the company's IT systems. The company provides and coordinates the IT systems. 
Landstar uses third-party capacity providers to transport and store customers' freight. LandStar operates 2 segments the transportation logistics segment and the insurance segment. 
Schneider:

Revenue: $1.445 billion
Schneider was founded in 1936 in Wisconsin. Schneider national is a transportation, logistics, and trucking company providing a broad collection of premier truckload, intermodal, and logistics services. Schneider operates one of the largest for-hire trucking fleets in North America. Schneider is one of the top American trucking companies.
Schneider has an edge over other companies due to its differentiated business model, it is also difficult to replicate due to their scale, depth and breadth of complementary service offerings, and proprietary technology platform. 
Schneider provides flexible and balanced asset-based truckload offerings with asset-light intermodal and non-asset logistics offerings
Schneider has 40,000 carriers, over 6000 drivers, and more than 180 properties across the globe.
YRC Worldwide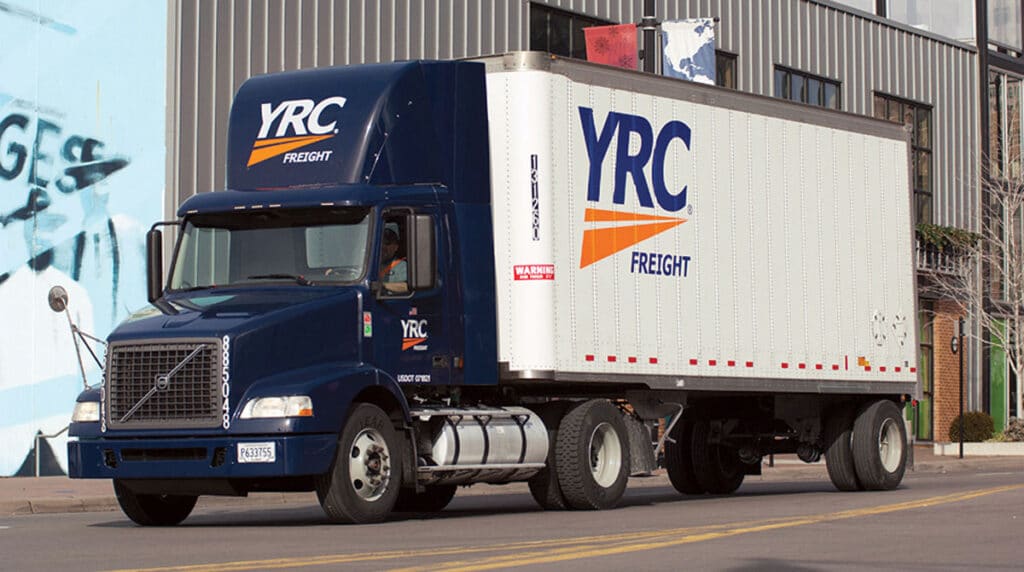 Revenue: $5.1 billion
YRC holds ownership of several high-profile shipping brands like  YRC Freight, Holland, New Penn, Reddaway, and HNRY Logistics. YRC Worldwide is the largest and most comprehensive less than truckload ( LTL) shipping network in North America. YRC is one of the best trucking companies in the USA.
YRC Worldwide has local, regional, national, and international capabilities. 
YRC worldwide offers supply-chain solutions and various transportation services, including long-haul national, regional, and international transportation services.
YRC's team of trucking and freight service experts offers industry-leading expertise in heavyweight shipments and flexible supply chain solutions. This ensures customers can ship industrial, commercial, and retail freight with full confidence 
JB Hunt Transport Services:

Revenue = $12.168billion 
J. B. Hunt, one of the largest transporters in North America, and safe delivery specialists in their industry,
They enable companies to transport any goods with maximum reliability and efficiency, which makes the company a preferred shipping service provider for all sorts of clients. JB Hunt is one of the top trucking companies in the US.
They have been fully incorporated since 1961 and are located in Arkansas; however, they do work internationally since they offer their services to clients internationally as well.
Their services consist of such things as the trucking of freight, but they also offer transportation through traditional forms like rail. They have direct contracts with most major North American rail operators for container and trailer shipments, and arrangements with most major North American shipping companies for transporting full loads using their own drivers. 
Unique to this company is the offer of customized moving plans that take individual clients' needs into account and are often long-term contracts involving complex agreements in relation to labor, equipment where a carrier owns either some or all the equipment outright or leases it from another company, and technology ownership where they vary greatly on what exactly they provide.
The business's four mediums – real estate, hospitality, furniture & footwear, and online retailing – give them the ability to offer their customers a range of services. They want these services to be so great that people will come back for more. The company believes this is its biggest asset when it comes to increasing its prices and profits.
J.B. Hunt Transport Services now has 120,000 employees, 12,000 trucks, and 100,000 trailers.
XPO Logistics 

Revenue: $12.8 billion 
XPO logistics is an American transportation and contract logistics firm.
XPO Logistics is a third-party logistics company. The company provides contract logistics services and other logistics services, including transportation, warehousing, and distribution.
XPO manages supply chains for 50,000 customers globally, including 69 of the Fortune 100 companies. XPO is one of the top trucking companies in North America.
XPO Logistics was founded in 2013, after XPO bought Con-way's North American business and merged it with their existing business. The company is headquartered in Greenwich, CT with offices and facilities in North America, Europe, Asia, and Australia.
XPO Logistics was founded in 1989 this transportation company is 3rd largest in the world. In 2017, XPO Logistics was named the World's Most Innovative Company by Forbes.
XPO operates in 18 different countries and offers 2 special offerings  Less-Than-TruckLoad and Truck Brokerage. XPO now has 100,000 employees. 
FedEx: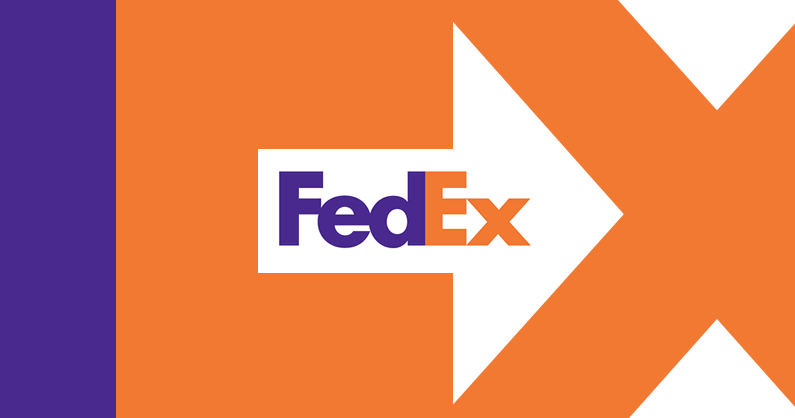 Revenue: $84 billion
FedEx is an American company that specializes in e-commerce and transportation. FedEx the company does less-than-truckload shipping and is a part of the FedEx Corporation. It is the world's largest overnight shipping company and is known for its trademarked slogan "When it absolutely, positively has to be there overnight".
FedEx is a shipping company that provides services to businesses and individuals. FedEx is the second-largest shipping and transport company in the world. The company was founded in the year 1971. The company was founded by Frederick W. Smith and is headquartered in Memphis, TN.
The firm now has 43,000 employees and 25,000 trucks, with an average daily shipment volume of 105,000. FedEx delivers around 3 billion packages yearly. 
UPS: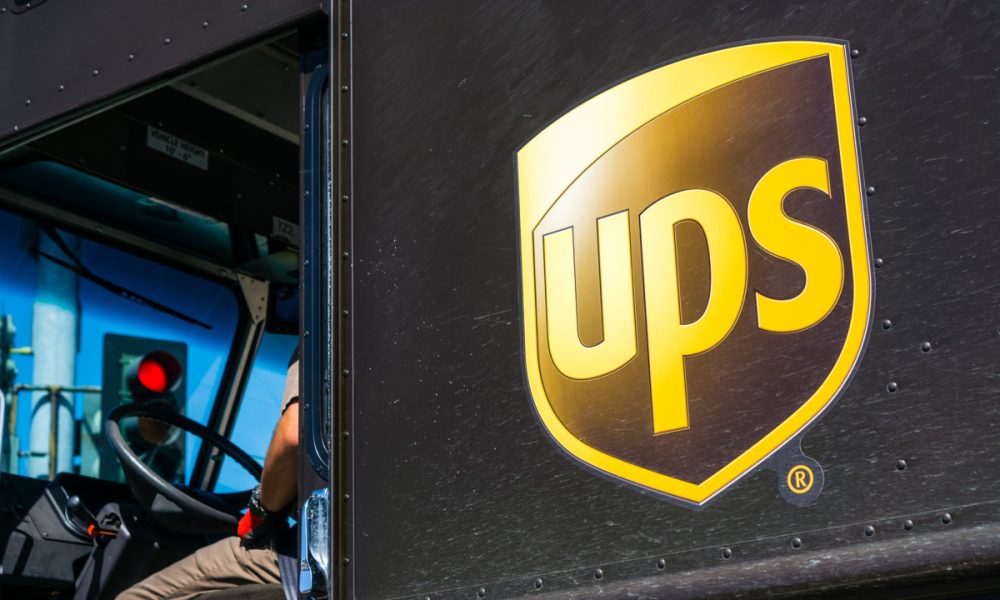 Revenue: $ 97.3 billion
 UPS was founded as a messenger company in the United States. UPS has become a multi-billion dollar corporation by focusing on the goal of enabling commerce around the world. 
UPS is an American global package delivery company that is the world's largest package delivery company and a provider of supply chain management solutions.
The global logistics company is headquartered in Sandy Springs, Georgia, United States, with a regional home office in Amsterdam, the Netherlands, and regional air hubs in Cologne, Germany; Brussels, Belgium; Dubai, United Arab Emirates; Louisville, Kentucky, United States; and Shenzhen, China.
With origins tracing back to a package delivery service operated by founder Jim Casey (UPS) in the 1920s, the company was originally known as the "United Parcel Service."
From 1970 until 2000, UPS was an independent company, and its stock was a component of the Dow Jones Industrial Average.
In 1975 it acquired the "Flying Tiger Line" (renamed UPS International) and integrated it into the United States domestic operations under the name UPS Worldwide.
In 1980 UPS began acquiring regional trucking companies to create an air and ground network that could deliver packages to all corners of the United States.
UPS today is one of the best recalled and administered brands in the world. 
UPS is the best package delivery and leading global provider of specialized transportation and logistics service around the globe. 
Every day UPS manages the flow of goods, funds, and information in more than 200 countries and territories globally. UPS is the largest courier company with 500,000 employees. 
Conclusion:
As the trucking industry is booming in the US, there are many good trucking companies that you can choose for your trucking job. So, if you are looking for a job in the trucking industry, you should consider these trucking companies. These 9 top trucking companies are best in their business.
Other urgent requirements for an owner operator:
Firstly, there are a few operational adjustments an owner-operator should make while he/she is in the nascent stages of operation. Like enlisting a dispatcher to help you get good and well-paid loads.
Secondly, you need a good insurance agency/provider covering you for various circumstances/policy types. You need to take 3rd party liability, cargo, uninsured motorist, and trailer or equipment insurance.
Thirdly, we need to enlist a factor that has competitive rates and above par service quality to make your business financial bottleneck free. This will help you to have a good cash flow and working capital.