We are counting down the list of the top 4 American semi truck manufacturers. It is important to understand the dynamics of the semi trucking equipment market, to buy or lease the best equipment that fits your needs,
1) Freightliner (semi truck manufacturers)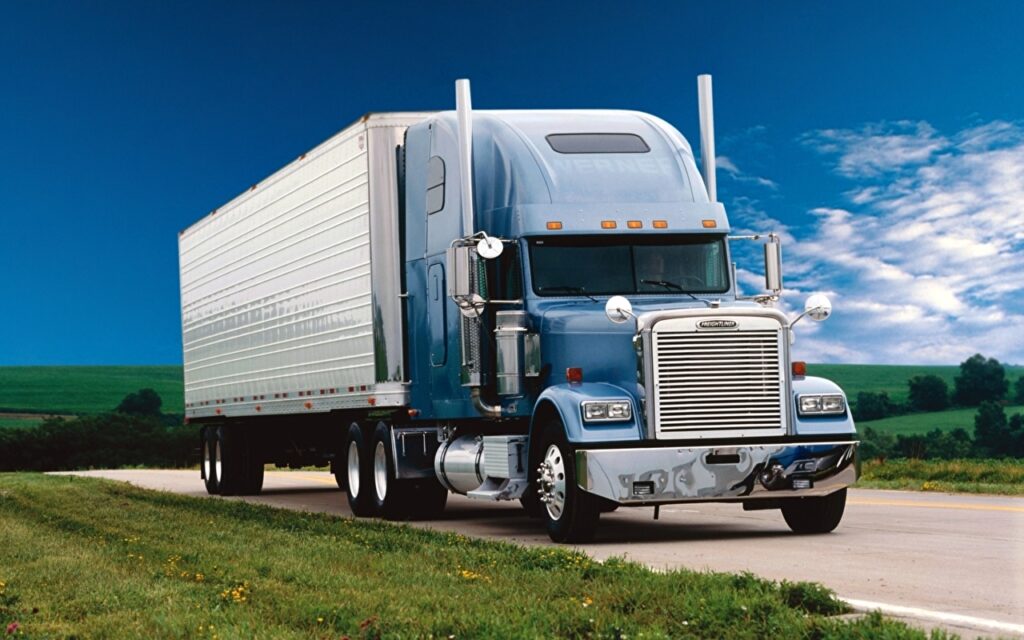 Freightliner (a division of Daimler Trucks America) is known for their heavy-duty 8 class diesel trucks as well as 5-7 class trucks.
Freight liner holds 40% of the commercial truck market share in the USA, it sells the most number of trucks in America (about 190k trucks per year). They employ 3000+ workers in their Cleveland, MT, Holly facilities.
Freight liner manufactures on the highway, medium-duty, severe duty & natural gas trucks. It also makes several models and styles of Commerical vehicles. It has top features for drivers and a very affordable price tag and operations cost many drivers select Freightliner.
Freightliner trucks offer day, sleeper, and crew cab options. Their trucks are build to handle all types of loads, and they house a 350-600 horsepower engine.
Freightliner has rolled out an all-electric commercial truck named eCascadia and eM2 106 under the e-mobility brand.
2) PACCAR (semi truck manufacturers )
PACCAR (fortune 500 company) is a medium and heavy-duty truck manufacturer. PACCAR does design, manufacture, and customer support of trucks under Kenworth, Peterbilt, Leyland Trucks, and DAF nameplates.
PACCAR designs and makes powertrains, provides Information technology support and financial services plus it also distributes truck parts to its principal customer-facing business.
Brands under PACCAR:
Kenworth: ( semi truck manufacturers)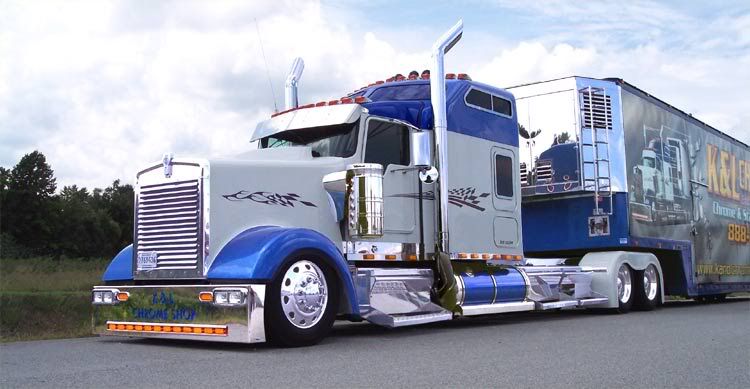 Kenworth manufacturer of medium and heavy-duty Class 8 trucks with its HQ at Kirkland, Washington. Kenworth is a PACCAR brand one of three major brands. Kenworth has about a 14% market share, it has grown a lot with annual revenue of 19.1 billion dollars and an estimated 154,000+ trucks sold in 2015.
Kenworth has great navigation and driver-assist technology if you are looking for a user-friendly tractor Kenworth won't disappoint you. Kenworth is made of some heavy-duty materials so it losses out on fuel savings.
Peterbilt:( semi truck manufacturers)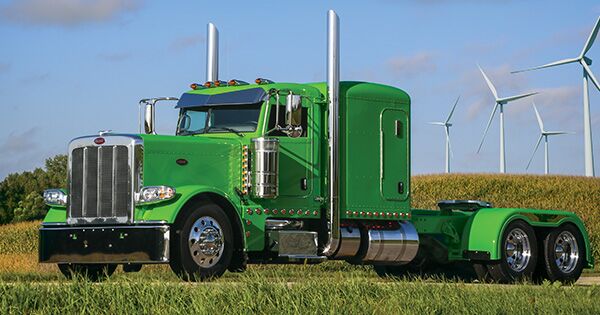 Peterbilt is an American manufacturer of medium and heavy-duty trucks founded in 1939. It's a subsidiary of the Paccar brand. Peterbilt has a classic look powerful rig which is made for the wide-open highways.
Peterbilt has been making rugged, reliable, and super-efficient trucks for the Americas for a long time. Head Quartered in Denton, Texas, Peterbilt makes the highway, vocational and medium-duty trucks.
Peterbilt makes up about 13 percent market share. They make high-quality and stylish trucks, which arouse loyalty and pride in the drivers and creates a mood of reliability in the owners.
Peterbilt makes most trucks with alternative fuel options. Some of their trucks have aluminum bodies. This makes them lighter and more fuel-efficient to operate, but you have to look somewhere else if you're planning on hauling heavy loads.
3) Navistar International (semi truck manufacturers)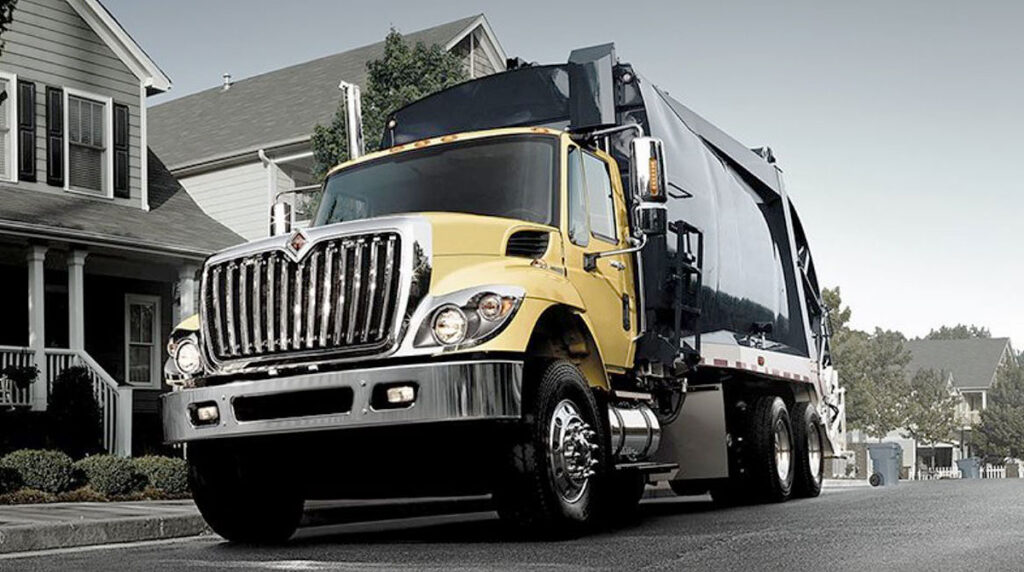 Navistar International is an American holding company that makes International brands in commercial trucks, IC Bus schools, and commercial buses. It was formerly known as International Harvester Company. It also makes workhorse brand chassis for motorhomes and step vans, and Navistar is a private-label designer and manufacturer of diesel engines for the pickup truck, van, and SUV markets.
Lonestar and the LT series, are models of International with good looks and super quality. Navistar has a market share of 11% in the US commercial trucking industry.
Based in Lisle, Illinois, Navistar has 16,500 employees and a 2021 annual revenue of $3.3 billion dollars.
Navistar branded products, parts, and services are sold through a network of 1000 outlets in the USA, Brazil, Canada, and Mexico. They have more than 60 dealers in 90 countries.
The Navistar trucks are known for their performance. These trucks are especially known for power and performance. Such performance makes models like Lonestar particularly apt for deliveries like cattle, horses, and other livestock.
4) Volvo Trucks (semi truck manufacturers)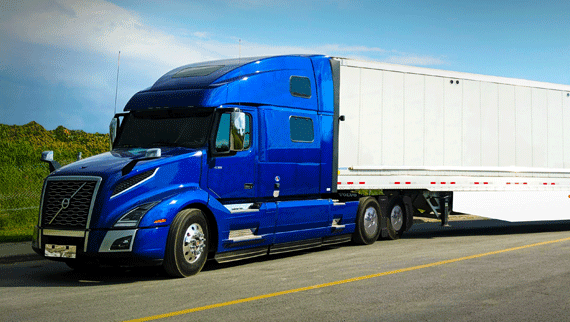 Volvo is a leading Swedish heavy truck and engine manufacturing company in the world. It has about 10% market share in the USA. It also owns well-known truck manufacturer MACK trucks. It makes a broad line of on-highway and vocational Class 8 vehicles.
In the USA Volvo ranks fifth, but worldwide ranks second for heavy-duty truck manufacturers. Drivers can be confident they are getting a quality ride with top-notch support and repair network.
Mack Trucks (AB Volvo Subsidairy)
Mack truck is a subsidiary of AB Volvo group, they make heavy-duty trucks for construction, heavy hauling, highway, and refuse work.
Mack trucks have a network of sales, repair, parts outlets throughout the world,
Mack Trucks also makes powertrains, an integrated system that consists of engine, transmission, and axles, and offers truck leasing and financing services.