Get the RIGHT Factoring for Owner Operators in 03-min!
COMPARE, CHOOSE AND APPLY FROM THE TOP FACTORING PROGRAMS FOR OWNER OPERATORS
Truck Factoring for Owner Operators has to be done diligently, to avoid major business risks. To help owner operators to find the best factoring program for owner operators, we have selected the top factoring companies, that are SAFE, RELIABLE and TRUST-WORTHY!
You can choose the owner operator's factoring by contacting our truck factoring experts or you can generate factoring quotes that suits your trucking business in minutes with MaxTruckers Instant Factoring Quote Generator.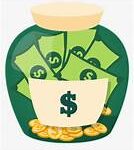 Save Money
Up to $1597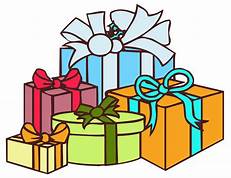 Free Trucking Biz Tools
Worth $700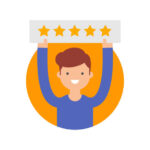 30000+
Happy Owner Operators
Top 3 Truck Factoring Programs FOR OWNER OPERATORS
Below are the most demanded factoring plans by owner-operators.
Truck Factoring for Owner Operators With Fuel Line of Credit
Get Fuel Line of Credit Factoring Program per truck per week with your truck factoring program. Fuel expense is no more a headache.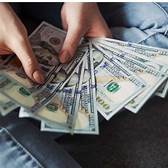 Factoring for Owner Operators With bigger trucks,
A new owner-operator should save every penny that is possible. Get multiple truck factoring proposals from top factors with MaxTruckers offer For bigger trucks.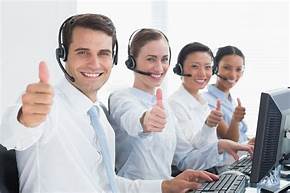 Truck Factoring With Dispatch for Owner Operators.
Get high paying loads with MaxTruckers Dispatch, the best dispatch company in the USA along with factoring. To experience the Dispatch quality you get discounted dispatch price.
Types of Trucks We Serve
If you are an owner operator of any of the below type of trucks, you can avail our factoring services.
Highlights of MaxTruckers Factoring Proposals
Owner Operators Advantages of Factoring with MaxTruckers
Choosing the Best Factoring Company for Owner Operators Explained
There are hundreds of factoring company in the USA that an owner operator can choose from. How can one judge the good and bad?
Here MaxTruckers help you. One has to understand that every business is different, if something gone wrong, it may lead to a big disaster.
By now you would have understood on the importance of getting the right factoring program for owner operators. The same is explained in-depth in our guide given in this page.
Get FREE Start-Up Kit With Our Factoring Programs for Owner Operators
Factoring Guide for Owner Operators
This guide is built by our team to help owner operators understand the importance of factoring, what is it actually in-depth, the key points to be kept in mind while choosing a factoring program and much more.
We hope with this guide all your questions on factoring for owner operators are resolved.
First, let us start from the basics…
What is Factoring for Owner Operators?
Factoring is a process by which owner operators get paid in advance by submitting load invoice to factoring companies, after pulling an authorized load. With this owner operators can get instant payments. Otherwise, generally owner operators are paid by brokers in 30 to 45 days after the completion of a load, which puts many owner operators in a severe cash crunch.
When owner operators or drivers submit the bills or invoices of a load, the factoring companies pay you in a few minutes or within 24 hours. 
When an owner operator choose a factoring program, they have to choose between two types of factoring plan – recourse and nonrecourse factoring for owner operators.
In Recourse Factoring for Owner Operators, the carrier or owner operator is responsible for the payment of the trucking invoices or bills after the 30, 45, or 90-day cycle, if the bills remain unpaid by your customer (broker).
On the other hand, in the non-recourse factoring program for owner operators, the factoring company is taking the responsibility for the invoice or trucking bills if they are not paid after the due date. So, Nonrecourse factoring kicks into action if the trucking customer or shipper files for bankruptcy.
---
What is the Owner Operators Truck Factoring process?
The factoring process is fast and agile, and it helps the trucker to get paid easily after the load is carried and bill or invoice is generated.
Below is the truck factoring process for owner operators:
The trucker or owner operator selects and picks up a load from his options and delivers it to the pre-assigned destination.
The load deliver documentation like the bill of lading and rate confirmation is generated by the broker or customer
After delivery the trucker send the load documentation via email upload or via taking a picture using factor's mobile app
The factor verifies the bills or invoices and proof of delivery
After verification, the factoring company reduces its factoring commission or fee and sends 98.5% to 96% of the invoice sum to the owner operator, or trucker.
After the payment cycle is up the shipper or broker sends the money to the factor.
---
Top 10 Benefits for Owner Operators by Availing Truck Factoring
Below are the benefits of truck factoring by Owner Operators:
Working capital or cash flow optimization: Owner operators get a flexible cash flow or working capital without taking credit like working capital loans which is expensive and cash flow sapping. 
Speed of funding: Compared to other means of generating cash flow, factoring is very fast. It takes a maximum of 24 hours to get your account funded. 
Quick and hassle-free process: A factor checks only the credit score of your customer not your credit score of you. This means fast funding and no cancellation of the financing due to your bad credit score.
Superior customer service: Customer service of a factor is proactive, robust, and quick. They will have a dedicated customer service representative answering your queries. 
Credit protection from broker bankruptcy and payment delays: If you take a nonrecourse factoring you will get protection against broker bankruptcy and payment delays
Efficiently sourcing of new customers: using up-to-date credit information, days to pay, and experience
Credit and accounts receivable management: You get a flexible, robust, and up-to-date credit and accounts receivable management system run by factors specialized employees. 
More time to focus on core business operation: You can focus on running the truck profitable and maintaining your equipment flawlessly. Your customer outreach, credit management, and accounts receivable management is outsourced to your factor.  
Fast paperwork: A factor should accept copies or scans of the documents to release funding for truckers or owner-operators. A factor that asks for originals is troubling and makes the process painful. Asking for originals is painful and expensive for truckers.
Fuel advances: Good factoring companies provide trucking with up to 50% of cash advance for fuel. This allows you to pick up your next high-paying load without any hassle. 
Additional benefits:
Some of the additional benefits often provided by truck factoring companies are the following:
Free credit checks
Freeload board access
Online account access
Fuel Cards
Professional collections services (in case needed)
Insurance Assistance (for new trucking companies)
Control & Monitor of carrier spend
In case of unexpected expenses sending fast cash to carriers
Discounts on tires, repairs, maintenance, lodging, etc.
Cons of Using Factoring Services by Owner Operators
Factoring has some glaring disadvantages for owner-operators. Some of them are listed below:
You lose ownership of your trucking bills or invoices, this means you can't take loans using bills as collateral
There is a commission or cut that factoring company takes for funding you instantly, which reduces your bottom line.
The factor does not take loads of less credit-worthy customers, this means not every customer is welcome to give business to you.
If there is nonpayment of trucking invoices from your customer and you have taken a recourse factoring your account will be debited with the amount paid for the defaulted invoice.
---
Knowing the Factoring Traps To Avoid Risks
Below are certain clauses or legal norms that factors impose on you if trucking companies are not alert and active. You need to read the fine print (contract) to understand if there are secret booby traps inside the factoring contract.
Factoring contract duration or lock-in period:
There are many methods by which a factoring company will lure you to sign documents with you like very low factoring, fuel advances, and so on.
Before signing any document you should know what kind of contract you are entering into.
IF you sign a document with a lock-in period clause, you would have to pay a hefty sum between $1000 to $10,000 as a termination fee to get out of the contract.
Usually, the lockin period is for 3 or 6 months or 1 year.
Ideally, you should go for a contract with zero lock-in period and no termination fee.
Monthly Minimum Load Value and Minimum Factoring Value Per Invoice:
Monthly minimum load volume: Factor will tell you that you need to factor with then a minimum $ value worth invoices. If you are able to hit the minimum factoring requirement then you need to pay a fine.
Another factoring pitfall or trap that some factors have is minimum factoring value.
If you factor with a company and you submit a $500 invoice, in ordinary cases, you need to pay $17.5 as a factoring fee, but here if the factor has a minimum factoring fee of $25 per invoice, you will be forced to pay $25.
Small trucking companies or owner-operators who usually do short hauls, need to be aware of this minimum factoring value clause.
Hidden charges:
If a factoring company is charging you hidden charges to should escape the claws of these predators. You should thoroughly read the contract to know hidden charges: The below are the most common hidden charges.
There is a setup fee charged for operational setup, the factor will charge you the setup fee after invoicing.
They will charge you paperwork processing fees after you have submitted your documents to the factoring company
The factoring company will charge you credit check fees. A credit check is the duty of a factor, in a free and fair contract, there should be no credit check fees.
Fund transfer fees and banking transfer fees etc. You need to be clear on this.
Factors to Consider Before Selecting a Truck Factoring Plan:
Proficiency In The Business: As an owner operator or driver you need to know, how well your factoring company cares about you and your requirements. You need to speak to other operators who have worked with the company and seek their advice and opinion. 
Costs Of Factoring: The cost of factoring is the most critical factor when you decide which company to work with. Read the contract and ask for a legal opinion from your attorney. See if there are hidden cost clauses, termination fees, factoring load limits, base commission, etc..
Contracts And Additional Points Of Deliberation: Read the contract to find hidden fees, termination fees, load limits, and base commission.
Quality Of Service: You need to find out if the firm is delivering top-notch service for its clients, Are the factoring clients happy with the firm, see the online review and see also google reviews about the firm.
Firm's Moral Principles: You need to know how the factoring company treats their customer and employees. Are they transparent about their commission, fees, and charges? Do they have hassle-free signup without strings attached? Is the exit process also hassle-free? 
Picking Between Recourse And Non-recourse Agreements: You need to know the difference between the rate of recourse and nonrecourse and the risk coverage that you get by going with nonrecourse factoring. 
Figure Out If They Offer Other Services: Also try to understand their operations. Find out if they provide fuel cards, credit check services, insurance, bookkeeping, load board, and even dispatch. A comprehensive portfolio means you can avail of maximum benefits and deep discounts of being the customer of a factor.
Myths About Factoring that You Should Bust
These are the main myths about a factoring company you usually encounter:
Factoring Companies are alike: Factoring is not homogeneous, each factor is different. Your factor is responsible to come up with factoring commission, terms of the contract, fees structure, and even the load requirements. Even the customer support of a factoring company is pretty different. 
Factor every load: There are some factors that insist on factoring every load from the customer. 
It's really not a customer-friendly approach, a factor should provide ease of factoring but provide any load factoring provision to all customers.
MaxTruckers provides flexible factoring and zero load limit in their partner factoring contracts.
Lengthy contracts and termination fees: You know that not every factor treats its customer well. Some factors hide lengthy contracts. Termination and hidden fees. 
Some factors will need you to remain in the contract for a year or so, if you break the contract early, you need to pay a termination fee of $1000 upwards.
You need to be aware of these factoring traps, go with a factoring company with month on a monthly contract, no hidden charges, and no termination fee 
Factors Affecting the Factoring Rate
Truck invoice factoring rates also vary based on the type of factoring – recourse or non-recourse program. The factoring rates are affected by location, load volume and type of factoring, etc.
Non-recourse trucking rates can range from 3% to 5% on an average for 1 to 5 trucks.
With 5-10 trucks, non-recourse rates range from 1.5% – 2% is also available.
Recourse factoring rates range from 2% to 3% for 1 to 5 trucks.
With 5-10 trucks you can find funding that ranges from 1%-2%.
Different factor calculator factoring rates differently, the above is a ballpark figure.
---
Other FAQs By Owner Operators on Factoring
What are the typical factoring rates or commissions?
A factor may charge 1.5% for the first 30 days and 0.5% every 10 days that the invoice is not paid. Some factors offer a flat rate here a one-time upfront fee is charged.
Do you need factoring in trucking?
Fast and consistent cash flow through funding is a pre-requisite for a successful trucking business. Because your operating expenses and overheads don't stop, you should have fast-flowing working capital in your business. If you don't factor as a driver or owner operator you will have to wait 30.45.6o or even 90 days to get paid, which puts you in a liquidity crunch.
How is the factoring fee calculated?
The invoice factoring rate is calculated by multiplying the factoring rate by the months that customers take to pay up, which can range from 0.55% to 3.5%.
How fast do factoring companies pay?
When you deliver your invoice to the factor, you get your account credited the same day or the next day.
How much does factoring a load cost?
Freight factoring rates are charge as a percentage of the load, invoice or bill amount. Depending on the criteria like age of the invoice, factoring type etc the factor will charge rates in range between 1% and 5%
How do you get out of a factoring contract?
Every factor needs a written notice to terminate your factoring contract. You need put in the termination notice usually 30-60 days prior to renewal date. You also need to make sure if notice of termination need to be delivered via mail pr electronic notice will suffice.
Do you have to factor every invoice?
Normally not all companies ask to factor all you invoices, you can factor according to your cash flow needs. Some companies ask you to do it, but you can avoid these companies by reading the contract and seeing clauses related to factoring all invoices.
How quickly will the customer receive funds in factoring?
If all your process and documents are correct and intact you can receive first round of funding in a few days. Next factoring transactions can be completed in a business day. This can vary according to various circumstances.
Why would a company use factoring?
Trucking Account Receivables is submitted to a factor and the factor pays you sum after reducing commission or fees. The factor gives you an cash which would take you 30, 45, 60 to 90 days to credit in your account. 
This future income attributed to a particular invoice amount due has a cost involved, that is the cost of waiting if factor does not pay you. So to reduce this waiting cost trucking companies use factoring.  
If you do have any other questions that you want us to answer do write to us info@maxtruckers.com.
We will definitely add the same to this article if it's beneficial for other owner operators.