Get the RIGHT Flatbed Factoring Program That Is BEST For NEW Flatbed Operators…
From Verified Top Flatbed Factoring Companies, in 02 minutes!
Compare, Choose, and Apply from the Top Flatbed Factoring Programs
Flatbed Factoring is the process in which an owner-operator or a trucking company sells an outstanding truck freight bill to a factoring company for a cash advance.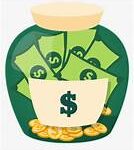 Save Money
Up to $1597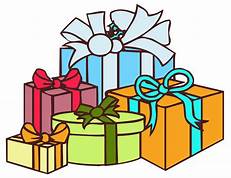 Free Trucking Biz Tools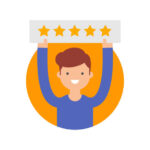 30000+
Happy Owner Operators
Top 3 Flatbed Factoring Benefits for Owner Operators
Compare and choose the right Flatbed factoring plans from our recommended factoring companies that are 100% safe for owner operators. Get the best for your trucking business. Generate Flatbed factoring proposals and quotes in minutes.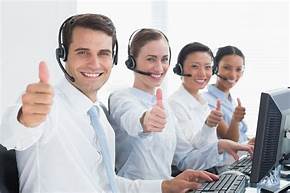 Flatbed Factoring With Dispatch
Get high paying loads with MaxTruckers Dispatch, the best dispatch company in the USA along with factoring. To experience the Dispatch quality, you get discounted dispatch price. NO fixed percentage, NO commitment and SAVE thousands of dollars!
Highlights of Our Flatbed Factoring Proposal
Owner Operators Factoring Advantages with MaxTruckers
What is flatbed factoring?
Flatbed factoring in trucking:
Flatbed factoring allows flatbed operators to avoid a cash crunch. Here a trucker takes a load and gets a BOL/invoice proving the safe delivery of the load. Then he submits the invoice to the factor and he gets paid after deduction of the factoring fee/cut.
Also, you need to understand this process is fast, so no original BOL/invoice is not asked for, the driver/owner of flatbed uploads the copy of the invoice via a web portal or snaps a picture of the invoice via a mobile app, or emails the attached invoice.
How does flatbed factoring ease trucking business cash flow issues?
Flatbed factoring, liquidity, and cash flow solution:
Firstly, all customers of flatbeds pay flatbed owners in cycles i.e. 30/45/60/90 day cycle. A flatbed operator can't wait such a long time to get paid for the loads pulled. Because they have operational, fuel, driver, maintenance, and equipment-related expenses.
So, the only option for flatbed operators is to go and submit the invoices to a factor and get paid within 6hrs to 48hrs. Here is the factoring company pays the flatbed operator, the invoice amount deducting the commission/cut which would be 1.5% to 5% of the invoice amount. This cut/commission depends on the volume and size of loads factored.
Why is flatbed factoring important for truckers?
Flatbed truck factoring is vital:
Flatbed factoring, first of all, helps to build working capital which is essential for any trucking company to succeed. Truck owners need to wait for the payment cycle to get paid from the broker/shipper, this hampers their business prospects and puts them in a cash crunch.
Other than liquidity injection, operational freedom a factoring company helps small and medium truckers to get on top of their carrier side paperwork and secretarial documents.
Money got from factoring can be used to fill up fuel, maintain the truck, pay driver salaries, accommodation, amenities and get supplies, pay for insurance and pay sundry expenses.
How do you select a flatbed factoring for your business?
Selecting a flatbed factor for your business:
To select a flatbed factoring company you need to keep in mind certain factors:
First of all, you need to check the factoring rate your company is offering you. Usually, it is between 1.5% to 5%, it depends on the volume and size of the invoices factored.
Secondly, you need to see if your factoring contract has any lock-in period, there could be a 3/6/12 month lockin period, if you break the lockin clause you have to pay a termination fee, which would be a hefty sum.
You need to see if there are any hidden charges like credit check fees, you need to read the fine print and ask doubt to your factoring executive to know more about hidden fees.
You need to also understand if you need to factor all your invoices to meet the minimum factoring limit, if you don't want to factor in all invoices you should be allowed to do so. This minimum factoring limit reduces your freedom, flexibility or profitability.
You should also get access to robust, dedicated, and problem-solving customer service. In factoring you might have certain queries and doubts, good customer service should clear all that 24/7/365.
You need to know if there are any reserves that the factor cuts from the invoice amount, this reduces the factoring amount you get from your factor.
Last but not least, you need to know what are extra benefits you get with your factor-like fuel card, fuel line of credit, insurance, load board, etc.
What is the cost of flatbed factoring?
Cost of flatbed factoring:
The factoring cut or commission is deducted from your invoice. This is usually the cost of factoring, some companies deduct a reserve also, this is paid back after the customer pays the factor. The commission is about 1.5% to 5% depending on the factoring type of factoring, volume, and size.
What are recourse and nonrecourse dry van factoring?
Recourse and nonrecourse dry van factoring:
Recourse factoring helps truckers to get invoices factored for a low cut/commission. Here the difference from nonrecourse factoring is that you are responsible for your customer/shipper/broker payments. If there is a default from the customer's side your account will be debited by the factoring company. This type of factoring is less risky for the factor, so the due diligence and credit check are often lax. As a flatbed owner, you can use this factoring method if you have credit-worthy shippers/brokers.
Nonrecourse factoring is when the factor covers the non-repayment of shipper/broker invoices. There are only a few instances where factor covers you when your customer default, usually nonrecourse coverage is limited to shippers not paying because of bankruptcy or insolvency. If there are other instances of default from your customers the factor will debit your account for the invoice amount. You can go for nonrecourse if you have some patchy clients, who might find it hard to pay on time.
Is the dry van factoring worth it?
Dry van factoring is worth it!
Working capital is essential for trucking success, usually, it's hard to come by if you do not factor. A carrier has to wait for the payment cycle to get paid this creates a payment crunch.
A factor gives instant cash when truckers factor, this gives them money to pay their fuel expense, equipment maintenance, and upkeep expenses, driver salaries, lodging, food, and amenities; and even for an insurance payout, etc.
Alternatives to factoring are working capital loans or quick pay. Working capital loans take a lot of time, the process is also stretched out and cumbersome, plus there is an interest cost associated with it.
But Quickpay is a good option you get paid in 24 hours or less, but not all brokers provide quick pay.
What are the merits and demerits of a good flatbed factoring contract?
Merits and Demerits of flatbed factoring:
Easy way to inject liquidity into your business
Trucking startup-friendly
Low invoice/ bill commissions or factor cuts
It's a short and long term liquidity option
Demerits of flatbed factoring:
Invoices must be paid in 90 days
Should have quality and highly creditworthy customers to start factoring
Control of accounts receivable is lost
Taking credit based on accounts receivables in hand is not possible
What are the additional benefits of joining MaxTruckers flatbed factoring?
Added benefits of joining MaxTruckers flatbed factoring program:
Fuelcard:
MaxTruckers provides TCS fuel cards for truckers. The TCS card can saves on a gallon of diesel, the fuel card also gives you equipment maintenance discounts, tire and oil change discounts, driver lodging, food and supplies discounts. The card is accepted around 1000 fuel stations and truck stops in North America. Plus this card does not have any owning cost, hidden cost, or operating cost.
Fuel Line of credit:
MaxTruckers provides you a 50% of your load amount fuel line of credit. So that you have enough money to fill up gas and run for the next high-paying load.
Flexible load volume requirements:
At MaxTruckers factoring you don't have to factor all your invoices, we don't have a factoring limit. Because of flexible factoring norms, you stand to gain as an owner/driver.
Positive Contract Terms:
We keep a positive, transparent contract. We don't surprise you with hidden terms and negative clauses. We do not have hidden fees or termination fees etc, we deliver you the best service at the most affordable rates.
We help you to upload your paperwork and start factoring in the fastest possible way. You have 3 options use the web portal or the mobile app to upload pics of the BOL/invoice or email the documents to us.
Best Customer Support:
We provide you with dedicated, fast, and problem-solving customer service. You get a dedicated customer service agent (MaxTrucker buddy) to answer your queries, support you during eventualities.
Our MaxTrucker Buddy will help you to negotiate, and on board with the best factor. After onboarding, we will continue supporting you with your truck factoring tasks. We support you 24/7/365. 
Fast paperwork:
A factoring company should accept scans, photos, or copies of invoices/BOLs or load documents. Fast, easy and robust apps, email upload, and web portals will help drivers/owner operators to upload load documents in an instant. 
Any, factor that asks for originals is making the process complicated, so you must not factor in them.
MaxTrucker University
We created a trucking knowledge portal, where we share our knowledge about Trucking related aspects that new owner operators/ truckers require.
We share multiple aspects of the trucking ecosystem here like:
How to find brokers/shipper who work with new MC owner operators? 
How to find good loads to pull?
How to select a dispatch company to work with?
How to find a comprehensive trucking insurance coverage?
What are the bookkeeping and accounting needs?
What are the ELD and reporting norms?
DAT Load board Subscription:
MaxTruckers provides you with a 1 month free trial of the DAT load board. Hunt, find, and negotiate high-paying loads in desktop and mobile using DAT load board. 
300 member broker list for new MC owners/drivers:
We have created a list of brokers who are ready to work with new MC owner-operators. Because new MC owners/truckers find it challenging to work with brokers/shippers.
Trucking Startup Friendly:
Trucking is a challenging industry new drivers/owners often fail to get good business because of high competition. MaxTrucker understands your problems we deliver a 3-dimensional service that includes trucking business development, dispatching, insurance consultation, factoring consultation, load board package, etc. 
We give you tools, operational acumen, and contacts to solve challenging issues in all facets of trucking