Truck dispatch is a critical logistics function in the trucking industry. Trucking companies and owner-operators are always in search for the best truck dispatch services. And there is a huge demand for skillful truck dispatchers.
In order to harness the power of truck dispatch, it's important for trucking businesses to partner with the right truck dispatch company that can take your trucking business to the next level.

Similarly, to produce good independent truck dispatchers, we need to analyze which is the best truck dispatching training course, that can equip truck dispatch job seekers with all skill sets to be efficient truck dispatchers, with a good truck dispatcher salary.
Another integral part of truck dispatch, used by truck dispatchers and owner-operators who do their own dispatch services is choosing the top truck dispatching software.
We reviewed the most popular truck dispatch services on the market and considered price, ease of use, functionality, and more to give you the best options depending on what you need.
The 5 Best Truck Dispatch Companies
Overall best truck dispatching company is MaxTruckers Dispatch.

The best fleet dispatch services company is MT Fleets Dispatch.

The best dispatch software for trucking companies is TruckLogics.

The best truck dispatcher training course is Power Dispatch Course.

The Best for Truck Dispatcher Services in Job Openings is True.
---
Reviews of the Best Dispatch Services Companies in Detail
Now let us see in detail the details of each best dispatch service, its features, pricing, etc. This article is made for trucking businesses looking for dispatch services and also aspiring truck dispatchers who want to take advantage of the good opportunity provided by the trucking industry, by becoming a truck dispatcher.
MaxTruckers Dispatch
The Best Truck Dispatching Company
5 out of 5 stars (based on 69 reviews)

best dispatch company
Dispatch Service Rate: At Just $49 per week/Truck
MaxTruckers Dispatch is the best overall dispatch company because it has the features that most trucking businesses need, without being overly complicated or confusing. Trucking businesses can get a dedicated truck dispatcher, get a virtual office assistant who does end-to-end paper works, driver assistance, broker negotiations, and more. Plus, it has the most generous free-dispatch trial plan among all the dispatchers we tested, with the lowest truck dispatch rate.
MaxTruckers is the perfect dispatch company for any trucking business looking for an efficient and simple way to avail of truck dispatch services. They have a highly trained truck dispatchers team and they are also a leading truck dispatch school. Trucking businesses will also enjoy the easy-to-understand reporting that helps them determine how their trucking business is performing. Things like getting the best Rate Per Mile and no-hassle load deliveries are easily implemented by the dispatch company so trucking business owners are always ahead irrespective of what happens in the trucking industry in terms of load availability and rates. If you own a truck, and you are confused about "how to dispatch my truck", then MaxTruckers Dispatch is the answer for you, especially if you are an owner-operator.
The MaxTruckers Dispatch Reviews that it has gained is something that is commendable. It is rated 5 stars in almost all social media platforms. MaxTruckers Trustpilot reviews speak a great deal about their quality of service.
These features and feedback from owner-operators make it the overall best dispatching service company.
You can apply for the Dispatch at just $49, and get the 5-star rated service of MaxTruckers with the link given below.


---
The Best Fleet Dispatch Service Company

Features of MT Fleet Dispatch:
MT Fleet Dispatch, is the best overall fleet dispatch company because handling a fleet operation without errors is actually difficult with most of the independent truck dispatchers. Many truck dispatch services lack the technology robustness in handling multiple trucks at a time. Since MT Fleet Dispatch has their in-house fleet management software, combined with trained truck dispatchers, who are proficient in handling 8 plus trucks in a day, makes their truck dispatch services flawless. All the best features that are provided by a truck dispatch company are also given by them. In addition to it, they give you, a fuel line of credit, fuel cards, low factoring rates, etc. so that the trucking companies who work them are ensured of more returns. You could find owner-operators who joined them long back and have now a fleet of up to 21 trucks. Their strong values of ensuring that trucking businesses succeed are making them one of the most sort after-fleet dispatch services in the USA. Once you wanted to join them, you may even be on a waiting list for a few days, due to the high demand of their truck dispatch services. They are also soon starting box truck dispatch service, which is planned for this year's end.
Coming to the pricing, it is too good for trucking fleet companies. They have three dispatch plans:
SEMI Fleet Dispatch Subscription Plan – At just $49 Each Truck
Unlike small trucking businesses, most fleet companies prefer to have their own truck dispatch team. But, MT Fleets Dispatch manages to get more fleets always due to three factors – low truck dispatch rate, trucking business performance monitoring, and excellent customer service. The Trucking Consultants employed by them also will give you a trucking business growth plan and assistance to grow your trucking business and maximize profits. All these factors have made MT Fleet Dispatch, the number one fleet dispatch company.
Connect now with the dispatch company >>
---
TruckLogics
The Best Truck Dispatch Software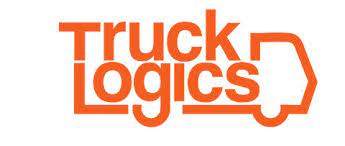 Features of Trucklogics:
TruckLogics is an all-in-one trucking management software. You don't have to use multiple software when you avail their service.
Irrespective if you are truck dispatchers or a trucking company, managing truck dispatch by your own team, this software has everything end-to-end. From route planning, to invoice generation, a mobile applications for dispatcher and driver, and business reports, you name anything that is required to maintain a truck dispatch service, it has everything.
Compared to the features provided by them, you get the pricing at a very competitive with TruckLogics.
(a) Free Dispatch Software Trial – For 14 Days
(b) Monthly Subscription Plan – $26.96
Under the "Load Management" with the truck dispatch software, you can manage FTL and LTL loads, automatic miles calculations, the bill of ladings, load summary, and rate confirmation documents. And the modules are very user-friendly. With this software, the accounting issue is solved completely. Because, you will be empowered with complete invoicing and bookkeeping that even includes – Profit and Loss Report, Year-End Tax Report, Customers Revenue Report, and Driver Payments Report.
Searching for truck loads is one feature that any truck dispatcher falls in love with this truck dispatch software. IFTA reporting via this truck dispatch software has removed a big headache for many trucking companies. We have reviewed dozens of trucking dispatch software, and this stood up in terms of features and beautiful user-friendly interface, making it number one in the best truck dispatch software category.
---
Power Dispatch
Best Truck Dispatcher Training Service (Online)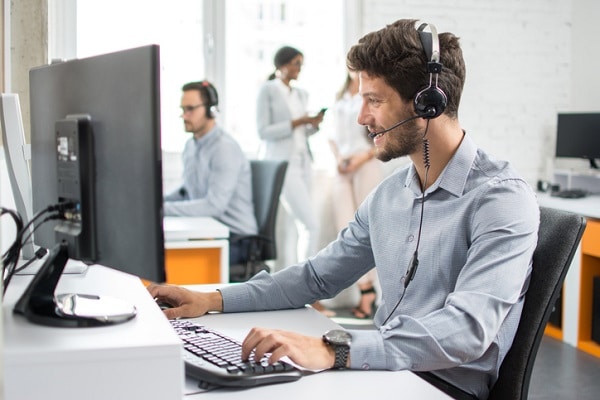 Features of Power Dispatch Course:
This course is for those who want to start a highly profitable truck dispatcher business. If you a looking for a good salary as a truck dispatcher. Also if you are looking for the best truck dispatcher school, it fits your needs. Also if you are an owner-operator who wants to upskill in truck dispatching, this course fit your needs. Plus if you want to teach a family member truck dispatching this course is for you. So that you can get extremely high-paying loads. Plus if you are looking for tools, tactics, and strategies to 3X your income ( this course is for you).
Pricing: Free
Our expert reviewers found out that the Power Dispatch rate is the most affordable in the industry, they customize their offering according to your needs.
After completion of training, you can earn at least $1000 per truck per month, you can simultaneously manage 3-5 trucks.
Dispatchers are responsible for driver and trip scheduling and all driver communication, and troubleshooting while they are on the job.
During our review process, we got to know that you as a dispatcher need to effectively communicate with brokers, and customers and also maintain logs about activities conducted by the drivers in their vehicles with time stamps. This course teaches you to consolidate your communication with your drivers, fleet owners, brokers, and shippers to effectively guide your driver in multiple circumstances.
Dispatchers are responsible for comprehensive route planning which saves drivers and the fleet operator money. Dispatchers negotiate the best dollar per mile for drivers and fleets.
We found out that this course teaches basics to advanced comprehensive route planning for truck dispatchers.
When we went through their study materials we found that the power dispatch course teaches you how to plan for a particular route so as to earn the best dollar per mile.
Special attention is given to making the dispatcher understand the effect of geography, weather, and physical features on load hauling. The power dispatch course teaches you to assist drivers in ordinary and extraordinary circumstances. Power dispatch course also teaches you how to perfectly direct drivers to avoid obstacles or roadblocks en-route to delivering a load.
Their expert tutors of power dispatch course foster soft and negotiation skill development in dispatchers. There is also one to one negotiation session custom prepared for the trucking niche. The course teaches you details about safety and hours of service of rules.
The power dispatch also provides knowledge about the paper works involved in trucking. Getting the best rate per mile needs a lot of groundwork and negotiation, the course teaches that also.
Power dispatch course also lets you learn load booking, software operation, record keeping, phone call documentation and load scheduling, journey charting and routing, etc. This course also teaches how to collaborate and thrive using feedback collected from customers.
---
Indeed
Best for Dispatcher Job Openings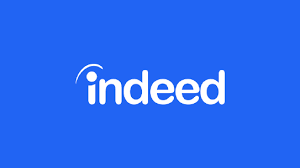 Features of Indeed:
Indeed is one of the top job portals in the world. It has separate listings for Dispatcher openings. It serves both new dispatchers who are freshly trained to seek dispatch jobs and for dispatching companies and trucking companies to hire dispatchers.
The descriptions of the job listings are generally in-depth, the review and rating system of the employer, and the freshness of latest postings makes it the favorite among job seekers.
In total there are 1500+ job listings for dispatchers job. If we take active listing as even 25% of the total, the number of fresh listings for dispatcher jobs is very high.
---
FAQs on Truck Dispatch Services
How to choose the RIGHT truck dispatching company?
Consider these 03 points when you choose a truck dispatching company.
1. Truck Dispatch Company Rates
In the United States of America, the average dispatch rate with a dispatching company is 10%. If you get the best rates for dispatcher service, it is a no-brainer whether to choose one or not.
2. High Dollar Per Mile/Rate Per Mile Dispatch Provider
More than finding the loads, a Truck Dispatcher should be proficient in generating a high rate per mile or dollar per mile. This is the true money that you make when you haul. Never settle to loads with less rate per mile.
If you feel that RPM is less, then beware it is time to switch your truck dispatch company.
3. Dedicated Dispatcher as Your Virtual Office Assistant
The success mantra behind every successful load is the strong understanding between the dispatcher and owner operator. The fun part with a good dispatch company, the dispatcher becomes your virtual office assistant.
Dispatch companies are a real boon for small owner operators who want to cut their expenses. Because the dispatcher will be running the back-office work for him.
Some of the important activities a truck dispatch company for owner operator does are given below:
Entire paper works will be taken care of – All the necessary paperwork involved from booking to post-delivery of the load for you should be taken care by the dispatcher. This includes broker setup, W9, Insurance certificate generation, sending you a copy of all rate confirmation, consolidating rate confirmation/BOL/POD's/Lumper receipts/scale tickets post-delivery, creating all your invoices, factoring submission, and many more. 
Driver Assistance – The dispatcher has to guide you or your driver with all the necessary details that you need to pick up and drop off your freight, collect on detention time, lumper's focus and finally to keep your truck moving.
Broker Credit Check and Broker Negotiation – For owner operators, making multiple calls, negotiating rates, lack of clarity and uncertainty is something that you are going to hate if you are managing the entire show yourself. Good dispatcher negotiates very hard for each load, for you, so that you get the best rate per mile. They run credit on all BROKERS and SHIPPERS against the load that they provide. With this good dispatcher for owner operators ensures that you will never fall into any kind of trap with a broker or shipper.
What does a good truck dispatch service company provide?
1. A good dispatch service provider gives you a dedicated dispatch partner/manager who provides to you custom freight searching, booking and freight operations management.
2. Your dispatch partner help you to locate, negotiate and book high paying loads for your trucking business. Load hunting and negotiation with top brokers/shippers are the primary skill of a dispatcher. By doing the above the dispatch gets the carrier the top rates in the industry.
3. Your dispatch partner setups and operates dedicated lanes and high paying (high dollar per mile) trucking lanes, which means you can run without any hassle and concentrate on making money by hauling good and high paying loads.
4. Good truck dispatch service for owner operators understand the problems faced by a new MC owner operator, so they provide you with professional one on one consulting, They also negotiate highly paid to and for loads, that means you don't have to go empty in your back haul.
5. Good dispatchers provide custom fit services for carriers and trucking startups. These services book at least 3 well paying loads that fit your criteria.
6. Truck dispatch service provider will be able to help you to avoid road hazards and bottlenecks on accident prone routes. A good dispatcher will steer you clear of accidents and weather trouble. A good dispatcher can provide you with driver direction assistance, road side assistance and fast repair options while you are on the road.
7. Good dispatch services will provide you with billing, collections, and other paperwork related to customer service and carrier compliance. This includes broker setup, W9, Insurance certificate generation, sending you a copy of all rate confirmation, consolidating rate confirmation/BOL/POD's/Lumper receipts/scale tickets post-delivery, creating all your invoices, factoring submission, and many more.
8. An A class dispatcher will help you to meticulously plan you route to optimize rate per mile and mileage of your equipment.
9. A good dispatcher doesn't ask you to accept a load if you don't want to accept it. There is no forced dispatching at all.
10. Good dispatch services will help you to be up to date and organized with their secretarial support to organize your email interactions, phone conversations,, and credit checks with brokers and shippers.
Good dispatcher provides you with factoring setup and same day funding assistance.
Good dispatcher also runs broker/ shipper credit checks.
11. A good dispatcher for a new owner operator does the operations tasks such as new broker setup, insurance certificates collection , and sending rate confirmations to shippers and you etc.
How much money one can make as a truck dispatcher?
The salaries of Trucking Dispatchers in the US range from $10,050 to $236,852, with a median salary of $42,806. The middle 57% of Trucking Dispatchers makes between $42,806 and $107,015, with the top 86% making $236,852. Everything depends on the skillset of the truck dispatcher. For this ensure that you get trained from the best truck dispatcher training school online, like Power Dispatch School.
Is it Important for Owner Operator to have a Truck Dispatch 360 Service?
If you are a new owner operator, definitely a good dispatcher can help you to grow your trucking business. If you are an experienced business person in the trucking industry, and you have money to hire someone like an office assistant to look for loads, do the paperwork, and track loads, you don't need a dispatcher.
The most important factor in your trucking business is that "the wheels should be rolling always", this is possible only if you get continuous loads, that too high-paying truck loads. With a dispatcher you just have to focus on the driving, the rest of the operational work is taken care of by them.
How to start independent truck dispatch services?
To become a truck dispatcher follow the steps:
1. Take Truck Dispatcher Training Course Online
2. Register Your Dispatch Business
3. Do all legal formalities mandated by the government
4. Get carriers
5. Set up an agreement with carrier and you
6. Get Load Boards
7. Start Dispatching
How to become a truck dispatch company?
The process of becoming an independent truck dispatcher and starting a dispatch company is the same. The only difference is that you will have a team with the truck dispatch company who are your employees.
What are the advantages of using a Truck Dispatch Service by Owner Operators?
1. A truck dispatch service provides you with a healthy volume of high-paying loads. They find, fix and negotiate high-paying loads for you. So that you don't have to run empty and be at an operating loss while hauling loads.
2. Dispatchers help you with billing, collections, and other paperwork related to customer service and carrier compliance.
3. The dispatcher helps drivers with turn by turn route assistance, hazard detection, avoidance of roadblocks or inclement weather, or other bottlenecks while driving to a destination.
4. Experienced dispatchers have many means of loads like broker/shipper contracts, loads from their network, etc.
When should you not use a truck dispatching company?
1. If your trucking business is projected to have high growth and your revenue projections call for that you can hire a quality dispatch partner you should not use dispatch service.
2. If as a trucker you have a bunch of quality, dependable and frequent clients that pay you well. then you do not need a dispatcher.
3. A dispatch partner who performs consistently is the need of the hour for your trucking business.
Vet for a high-quality, committed, and consistent dispatch service. Going with an individual or independent dispatcher, going with a dispatching service reduces the risk of failure.
4. Very good dispatch company know high paying dollar per mile routes and they will also use Tri-Haul to increase your earning per trip.
5. You need to know what are your strength and weakness. If you can't do carrier compliance, accounting, trucking operations, etc., check for a dispatcher who not only has access to load booking but also does accounting, trucking operations, and compliance.
6. Veteran drivers do not need assistance with navigating around hazards, bottlenecks, and slowdowns, etc.
7. Please avoid firms with long-term contracts, hidden conditions.
8. Your long-term success depended on your own hauling loads for credit-worthy shippers/brokers, your dispatcher should be able to help you with finding good clients.